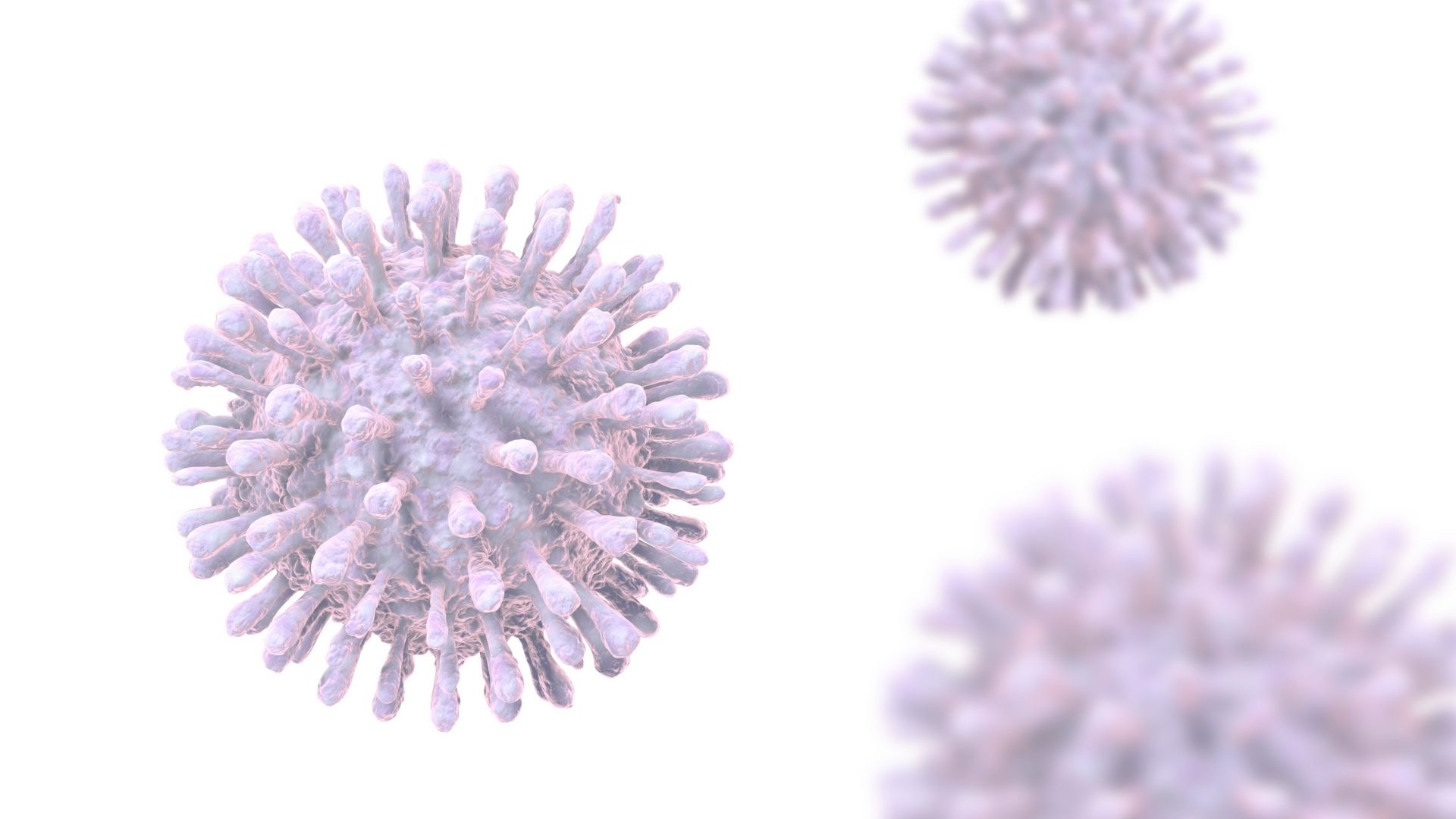 About TRIUMPH
TRIUMPH (TRansmission Interruption Using Molecular Public Health) is a collaborative, public health initiative developed by the County of San Diego Health and Human Services Agency (SD HHSA) and the University of California, San Diego (UC San Diego). It is funded by the U.S. Health Resources & Services Administration (HRSA).
Its goal: to protect San Diego communities from new HIV infection by using molecular public health technology and community engagement to guide public health interventions.
Here's How It Works
The TRIUMPH initiative implements 3 principal components: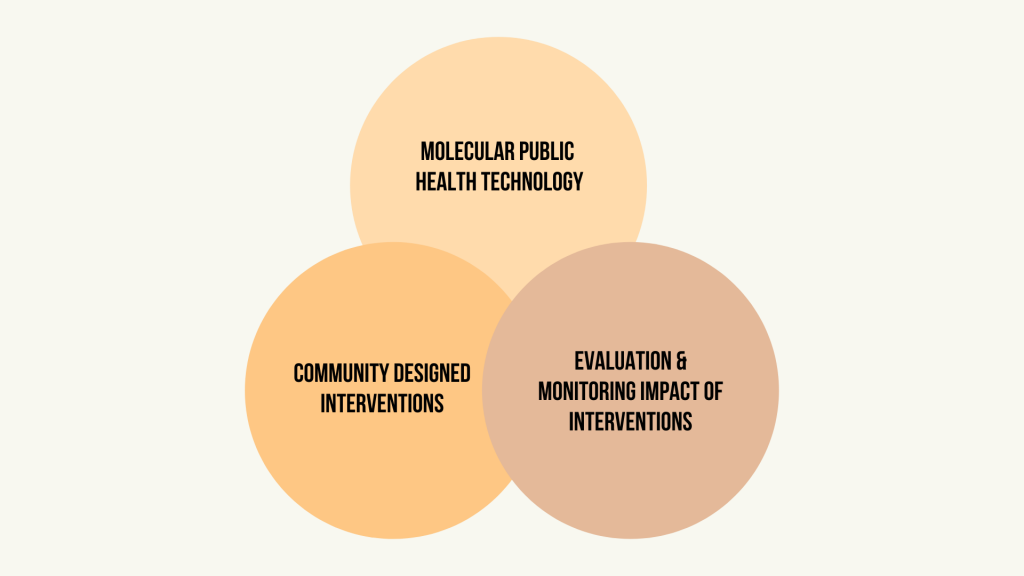 1. Cutting-edge Molecular Public Health Technology
Using cutting edge molecular public health techniques to provide new insights around the transmission of HIV in San Diego County.
Molecular public health technology uses existing molecular data that is collected routinely for all new HIV diagnoses, as well as select laboratory data for persons living with HIV in San Diego County. The genetic code of the virus attached to this data is used to identify HIV transmission networks, also known as clusters. These clusters link persons with similar strains of virus.

Using this information, the TRIUMPH team can identify clusters of infections that are growing rapidly, have certain geographic features, or have unique transmission risk factors. Ultimately, the goal is to use that information to help San Diego's public health officials prioritize their services to the places and communities that need them the most, as well as determine where their services will be most effective.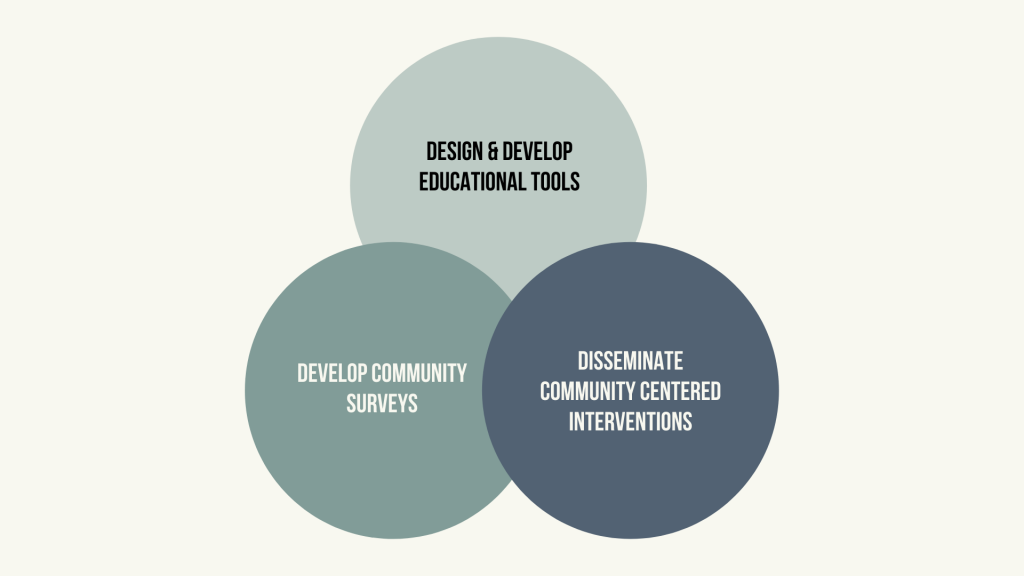 2. Community Engagement
Working with the community to understand how best to use molecular public health to reduce HIV transmission in San Diego.
Evaluating molecular data in San Diego is only half the battle; long-term, community designed interventions are critical to truly prevent the spread of HIV. That's why TRIUMPH enlists the help of local residents by way of a Community Advisory Board, or CAB. Members of the CAB reside in San Diego County, have been directly or indirectly impacted by HIV, and help the TRIUMPH team develop equitable and sustainable public health interventions to avert future outbreaks.
TRIUMPH's community engagement process includes 3 key elements:
Educational Tools – Designing and developing educational HIV tools to inform key populations of the techniques and potential issues surrounding the use of molecular public health;
Community Surveys – Developing community surveys to understand the perception and acceptability of molecular public health in the San Diego community; and,
Community Centered Interventions – Developing community-centered interventions to reduce HIV transmission among key populations in San Diego County.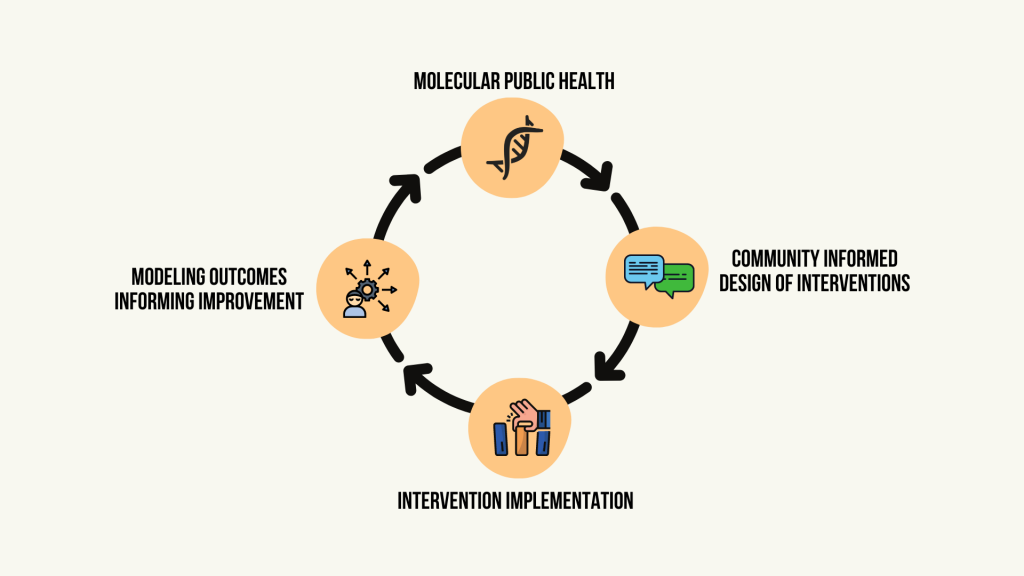 3. Developing New Tools
Developing tools to monitor the impact of HIV transmission interventions in San Diego County.
It's a fact: some interventions to prevent HIV transmission work better than others, depending on a variety of factors (e.g. geography, demographics, etc.). Figuring out which interventions work, and which don't, is complicated due to changing population size, habits, simultaneous interventions and healthcare access. So, to understand better the impact of public health interventions developed as part of the TRIUMPH project, the team will develop computer-generated HIV transmission models. These models will enable the team to evaluate the impact of interventions designed through our community engagement.
HIV molecular data shared between SD HHSA and UC San Diego will provide the backbone of these transmission models. In addition, real-time data will provide continuous feedback on the success of new public health interventions, and help prioritize resources to people and places where they have maximum effect.